Google Images-Beautiful Buenos Aires!
Hi Everyone!
I was so blown away by the amazing comments you left on my blog during my absence and also how many of you have continued with your pots.
Now it's time to continue with our Sealed Pot Sunday updates...
But before we do I have begun a new blog about my new travel challenge of
visiting 100 countries before I am 50.
With 7 and a half years and 45 countries to go it is going to be a challenge but one that I really want to do.
So to launch the blog I am having a JAPANESE giveaway
These goodies are all from JAPAN:
A writing pad
Bookmarks
Postcards
A pretty decoration which I would use on my Christmas tree
All you have to do is join or leave a comment on the new blog.
If you do both I'll put your name in the pot twice.
http://349sfttoseetheworldchallenge.blogspot.co.uk
(you may have to paste the link into a search)
I have chosen light items so
I can send the package worldwide.
(By the way I will also enter the people who have already joined/left comments :)
SEALED POT UPDATE
Well first things first. The
bad news
is we did open the pot in the summer. Don't ask. But it was the right thing to do at the time. I needed some money (urgently) for my Russia trip and so it did go towards travel.
The
double good news
is we have started a new one and we did keep going with the heptagonal challenge-and that tin must be at least half full.
Another development is that there is NO WAY we will be able to go on our 2020 challenge. It just wouldn't be possible to leave our family for so long. They need us around. So instead I'm satisfying my travel lust with my new challenge.
Of course every penny counts for that challenge so my SEALED POTS are saving towards our spending money for OUR TRIP TO ARGENTINA and BRAZIL in March/April next year!
I have redecorated my pot which I will show next week. It has photos of Christ the redeemer/Igazu Falls/Sugar Loaf Mountain to inspire us. Trip h
ighlights to come!
MY SEALED POT WEEK
Started with my lovely Mum giving us some of the gorgeous runner beans that she grows in her garden.
I'm not sure what these would have cost so I've put £1 in the pot.
I have decided that I will pay my pot for my free school lunches each day-£1 per day=£5. This is great value as we have a new chef who is wonderful. I would pay much more than £1 for his lunches.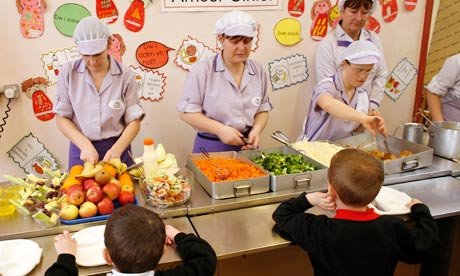 We used £25 worth of Tesco Clubcard Vouchers to pay for food for my Dad's 80th birthday buffet.
I was given an anniversary card for my Auntie and Uncle. So I have put £1 in the pot.
The money saved has gone into the sealed pot. Excellent!
So total savings this week amount to £32
Plus £60 already in there=£92
£92/£1500-Looking at it like that there is a lot of saving to do!!
We have budgeted £260 for our lunches in South America so that leaves £168 to save.
Our heptagonal challenge tin is a complete mystery. We just aim to fill it up and add it to the the sealed pot when it's opened in December.
Over to you-how is your SEALED POT CHALLENGE GOING????